Shopping Cart
Your Cart is Empty
There was an error with PayPal
Click here to try again
Thank you for your business!
You should be receiving an order confirmation from Paypal shortly.
Exit Shopping Cart
Well from the title of the post you can no doubt guess that we are busy with weddings, whilst we continued with wedding services during the winter we were quiet with transport but very busy with photo booths.I feel rather fortunate today as the weather was very kind, unlike last saturday in Thorpeness, suffolk where our Photo Booth was in operation at near freezing point and on Thursday we were driving in Southend in snow showers.
Candy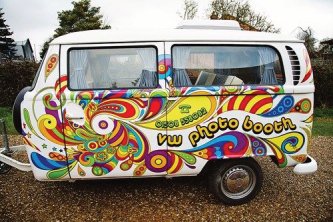 We have a new photo booth named 'Candy' a shorter VW bay window that will allow us to reduce our operational costs on longer distance weddings.
New Skin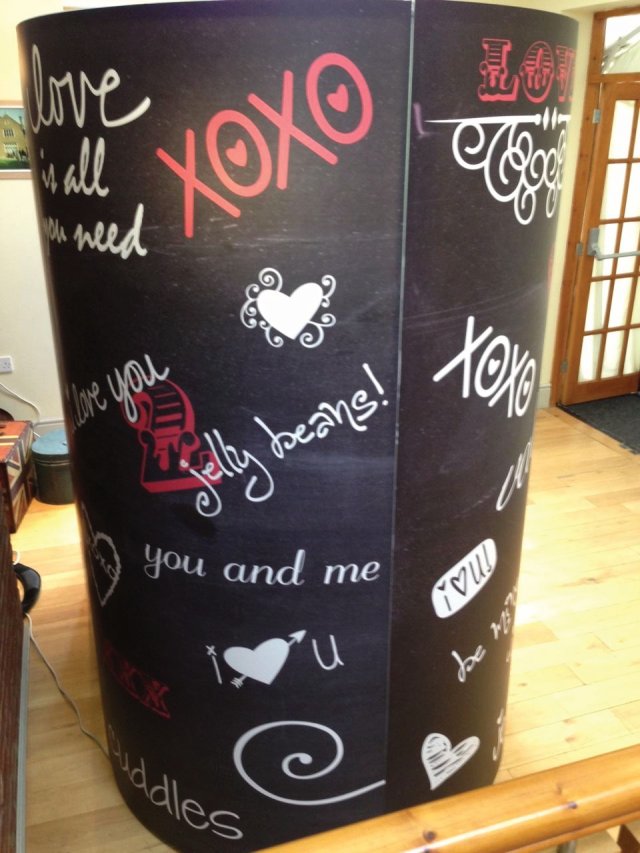 We love our VW camper skin but realise that this may not be for everyone and as our skin was being copied by other competitors we have another option for you to choose from. Lets see how long it takes for this one to be copied,(if they dare).
Thanks for reading and please feel free to email me for a quotation.
Well we have another busy weekend ahead of us, a long drive over to Cambs on Saturday for Andy & Gina's Wedding and then Sunday at The Cathedral for Hannah & Toby's special day.
Is taking Billy the Beetle into the The Assembly House for a wedding later today, then a change of vehicles an 'Connie' the Split Screen photobooth down to Colchester for a photobooth this evening.
We have had an amazingly busy month with weddings, parties and Bat Mitzvahs.
We have had the delights of Sophie Habibis from the X-Factor in our photo booth as we have travelled to Berkshire, Cambridgeshire, Hertfordshire, Essex and even had a stroll around Elstree.
Back to Norfolk for a few events before we head off in september for some exciting venues in Berkshire and east Sussex.
We are really looking forward to visiting Eltham Palace in Grenwich.
Well it has been a while since my last post as we have been extremely busy.
We have just returned from Berkshire, the furthest we have travelled with the photobooth, pop corn and Candy floss.
Everything went very well and everyone was extremely happy with the nights entertainment.
We are travelling down towards Ipswich at the weekend before we have an extremely busy week next week.
Well we have had a busy few days.
Transport on Thursday, Friday and Saturday and Sunday and 2 Photo booth events on Saturday.
We are having a restfull day today before heading to Hertfordshire for a wedding tommorow evening.
Well saturday night saw the photo booth put to good use out in rural Norfolk.
These guys new how to have fun in the booth and we were non stop.
We have more weddings this weekend and we will be having fun in Suffolk down near Bury st Edmunds, Bobby has been hired for a splitscreen photo booth.
Lets hope the wether is good and everyone has fun, fun and more fun.
We have a vacancy for a driver/ assistant.
Driving the Splitscreen campers and operating the photobooth and Candy floss and pop corn machines.
Lots of weekends and evenings.
Full driving licence essential, punctual, friendly and reliable.
After a long wait our artwork has been designed, approved and now printed and as you can see looks amazing.
I am sure you will agree our photo booth is sure to be a major addition to your wedding and with our special price of only £399.00 now is the perfect time to book.
Well the artwork for the outer skin is ready and we will be collecting the complete booth at the end of next week.
With several booking now in hand for 2012 and a small number for 2013 we are really looking in good shape.
Please have a look at our special offers as they prove a real hit with our valued clients.
/